Carpentry and Joinery
Overview
The broad purpose of the occupation is working with building materials (most often wood) to create and install building components.
The level 2 apprenticeship provides you with extensive carpentry and joinery training, giving you a broad range of workshop skills and an insight into the kind of work you will be undertaking in the industry.
The level 3 apprenticeship involves carrying out advanced skilled work, primarily using timber products, either on a construction site or in a workshop, creating and installing building components. The advanced carpenter and joiner are able to undertake complex job tasks, requiring high levels of practical skills and knowledge, in addition to managing their own work and leading small teams.
Apprenticeships Available
Level 2 Carpentry and Joinery
Level 3 Advanced Carpentry and Joinery
Typical Duration
Level 2 – 24 Months
Level 3 – 15 Months
Career Progression
As well as ensuring a foundation level of competence as a Carpenter, this apprenticeship provides potential progression into Advanced Apprenticeship Standards in Carpentry and Joinery or secure employment as a site carpenter or Architectural Joiner.
Installation Electrician / Maintenance Electrician
Overview
This apprenticeship will train you to install, maintain and repair electrical systems in industrial, commercial and domestic environments.
You are trained to work proficiently, efficiently and economically on your own and work without immediate supervision, in both indoor and outdoor settings. You may contribute to the design of electrical systems. They are able to set out jobs from drawings and specifications and requisition the necessary installation materials.
Upon successful completion of your apprenticeship, you will be required to adhere to safe working practices without endangering yourself or others
Apprenticeships Available
Level 3 Installation Electrician/Maintenance Electrician
Typical Duration
42 months
Career Progression
You may want to look for work in the industry, either in design or maintenance of electrical control systems, machinery and equipment, or you could progress on to a higher-level apprenticeship, and earn while you learn.
Plumbing and Domestic Heating Technician
Overview
You will develop the skills and knowledge required to plan, select, install, service, commission and maintain all aspects of plumbing and domestic heating systems. Plumbing and domestic heating technicians can find themselves working inside or outside a property. Customer service skills and being tidy and respectful are important qualities as they can often find themselves working in customers' homes as well as on building sites.
This qualification covers accurate measuring, marking, cutting, bending and joining metallic and non-metallic pipework, making you competent to industry standards in plumbing and heating.
Apprenticeships Available
Level 3 Plumbing and Domestic Heating Technician
Typical Duration
48 months
Career Progression
This qualification can help you progress into supervisory job roles such as design and planning, and a wide range of roles within the domestic plumbing and heating sector including: heating and ventilator engineer, project development manager and Senior skilled operative
Gas Engineering Operative
Overview
Gas engineering involves the safe installation, commission, decommission and the ongoing service and repair of gas appliances in either a domestic or non-domestic setting. Appliances can include, but are not limited to, a range of work categories such as central heating boilers, unvented hot water storage, ducted air heaters, cookers, space heaters, meters, alternative fuel, boosters, testing and purging for industrial pipework.
Roles in gas engineering will include explaining how installations and appliances work, providing energy efficiency advice and ensuring customer service excellence at all times. Gas engineering operates strictly within the requirements of health and safety legislation.
Apprenticeships Available
Level 3 Gas Engineering Operative
Typical Duration
18 months
Career Progression
A qualified gas engineering operative could move into supervisory and management roles, with responsibility for a team of engineers. You might also set up your own gas fitting business, if you have a lot of experience.
You could use your transferable engineering skills to switch to working on systems powered by alternative energy sources, like hydrogen.
Construction Support Technician
 

Overview 
This occupation is found in and throughout the construction and built environment sector, including construction contracting and associated supply chain subcontractors. Construction Contracting Operations Technicians operate in a range of settings including estimating, planning, buying, site, quantity surveying and design and build roles. Site and office environments include industrial, commercial, residential, refurbishment, heritage, retail and public sector projects. They may be employed by large contracting organisations such as major national housebuilding contractors and civil engineering contractors, as well as a significant number of small and medium sized contractors and subcontractors such as building services companies, insulation contractors, groundworkers, roofing companies, plasterers and decorators together with a host of other specialised construction areas.
An employee in this occupation will be responsible for supporting construction contracting teams with the inputting and progression of digital project information linked to resources using industry standard and specialist software in office and site environments. They will develop key information and enhance timely interaction with professional site and technical teams from internal and external organisations, linked to projects either at development, construction or maintenance phases.
Apprenticeships Available 
Level 3 Construction Support Technician
Typical Duration 
24 Months
 

Career Progression
Buying and procurement technician, Contracting quantity surveying technician, Contracting site technician, Estimating technician, General construction contracting operations technician, Planning technician.
Construction Site Supervisor
Overview
The occupation covered by this standard is Construction Site Supervisor and typical job titles can include: Assistant Site Manager, Assistant Supervisor or Construction Site Supervisor. In the case of SME construction companies the roles are likely to include Site Manager or Site Supervisor. They are associated with the supervision of specialist contractors and workers on construction projects and are based on construction sites with occasional time in offices.
The main duties and tasks of a Construction Site Supervisor are:
Supervision of specialist contractors
The control of health and safety standards on construction projects
Recording, control and reporting of progress on a construction project
The minimisation of the environmental impact of construction projects
Control of quality of works on a construction project
Assisting commercial staff with the monitoring of costs on a construction project
Apprenticeships Available
Level 4 Construction Site Supervisor Standard
Typical Duration
36 months
Career Progression
Completing this apprenticeship programme with its transferable skills and with some experience will enable progression into roles such as contract management or move into general construction management.
Property Maintenance Operative
Overview
The primary role of a Property Maintenance Operative to optimise property condition and quality and to
ensure the building is kept in a safe working condition.
Property Maintenance Operatives need to maintain a high level of quality providing maximum satisfaction to customers, clients, guests and team.
An employee in this occupation will be responsible for performing planned maintenance and responsive repairs to properties, maintaining a high level of quality to the works they complete, providing maximum satisfaction to customers, clients, staff or residents within those properties.
Apprenticeships Available
Level 2 Property Maintenance Operative Standard
Typical Duration
24 Months

Career Progression

Completing this apprenticeship programme with its transferable skills will enable progression into roles such as a Technical Specialist e.g. Electrical or Plumbing and Supervisory and Management roles e.g. Facilities Management, across a wide range of sectors.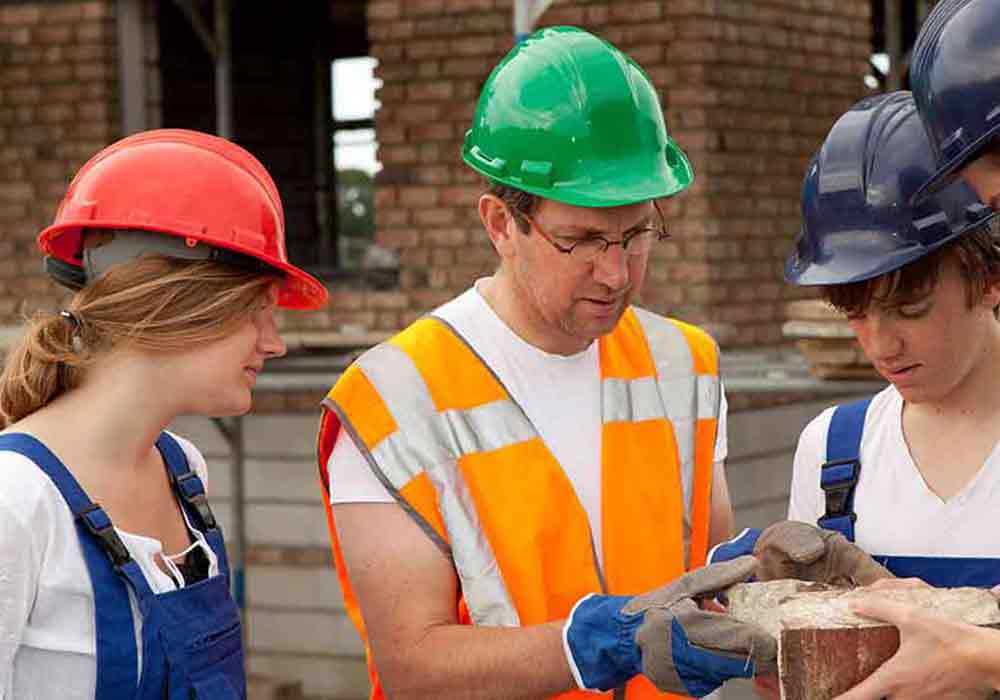 Download & Apply For This Course